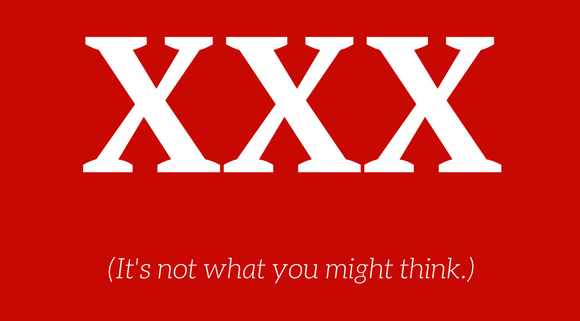 The question comes nearly every time I write the first press release for a new client. "This looks great," s/he'll say, "but what does the little – 30 – mean at the end?"
"Exactly," I say.
"Huh?"
"It means 'The End.' "
That little – 30 – indicates to any copy editor who reads the press release that they have come to the end. S/he doesn't need to search for any more information or worry about missing any.
For decades, -30- has been the traditional marker for the end of a press release, along with its close Roman cousin, – XXX -. More recently, many PR practitioners have replaced it with – ### -.
But where did it come from?
There are many theories, but the most common is that -30- got its start during the American Civil War. In his book, "Newswriting from Lead to 30," William Metz says the most widely accepted explanation holds that the first message sent by telegraph to a press association during the war contained exactly 30 words. "From this, some say, '30' became the standard signal for the end of a telegraphed news story…"
According to another legend reported by Metz, in the days of longhand newswriting "X" marked the end of a sentence, "XX" a paragraph's end and "XXX" a story's end.
Yet another suggests that when a reporter with the last name Thirtee submitted his copy, the telegrapher changed it to 30 for the sake of brevity.
As my regular readers know, I'm all for brevity, so…
This history lesson, aka this post about press releases, has reached The End.
– XXX –
https://fredrickscommunications.com/wp-content/uploads/2018/02/XXX-1.png
375
580
Martin Fredricks
https://fredrickscommunications.com/wp-content/uploads/2017/05/FredComm-newTag-Lg_clr-300x116.jpg
Martin Fredricks
2018-02-07 22:52:32
2018-02-07 23:01:34
XXX in Press Releases