Managerial Expertise and Experience for Renewable Energy Companies
It's not often that a website content creator gets triple exclamation points.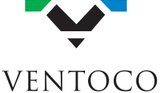 Lars Møller, partner and chief executive officer at Ventoco in Bensenville, Ill., hit me with two sets of them in the same email last week, much to my surprise and delight. The previous week I had completed a rewrite of the company's website content.
Here's what he had to say:
Finally slowed down after a busy week and had time to review your revisions.
Awesome, Martin!!! 
So much so, that I will copy/paste tomorrow to our website. I am back in USA next week and suggest we discuss what's next. Thank you again for your words!!!  
P.S. – a few tag lines to TM (trademark) by the way!
Lars and I go back a ways, to when he was president of DMI Industries, a wind tower manufacturer in West Fargo, N.D. I helped rebrand the company and create a range of marketing materials, from print advertising campaigns to marketing videos. I also provided media relations services.
Today Lars and his Ventoco colleagues are helping renewable energy companies gain traction or expand their operations and footprints in new markets around the world. They deliver years of experience and expertise that clients don't have in-house to help leadership teams make better, more informed decisions, achieve company goals more quickly and avoid pitfalls along the way.
Ventoco has an extensive global network, direct connections to decision makers and valuable resources its clients might not be able to access on their own. These guys really know what they're doing.
Ventoco – everything you need to lead. Check them out.
And if you need help with your brand messaging, copywriting or website content, give me a call.
https://fredrickscommunications.com/wp-content/uploads/2017/05/FredComm-newTag-Lg_clr-300x116.jpg
0
0
Martin Fredricks
https://fredrickscommunications.com/wp-content/uploads/2017/05/FredComm-newTag-Lg_clr-300x116.jpg
Martin Fredricks
2017-12-14 21:09:47
2017-12-14 21:18:05
New Work – Ventoco Messaging & Website Content