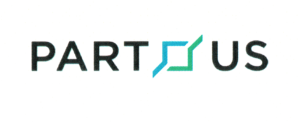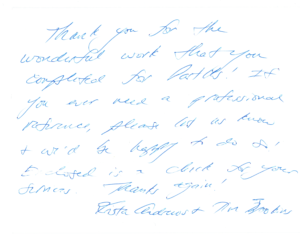 I was delighted this past week to receive a thank-you card from Krista Andrews & Tim Brookins at PartUs. Now it's my turn to say thanks; you really made my day.
It's one thing when an advertising, marketing and public relations service provider sends a thank-you card to a client. It's good form, and really should be expected. But it shows real class when a client acknowledges your good work. I feel fortunate whenever it happens, and I'm reminded the people I work and with and for are truly awesome.
People like you make it possible for me to do what I do and love.
PartUs is a company built around an app. that helps people who are considering a divorce. It prompts users for quantifiable information and calculates estimates of potential outcomes, thus removing uncertainty about assets, budgets and the support people ultimately might receive or pay. It also reduces stress and empowers them by providing more control over what can be a complicated, emotional and frightening experience. Last but not least, it saves users time and money.
PartUs currently has a website for attorneys, who also can benefit from having their clients use the app.
So, a huge THANK YOU to every company, organization and individual I've worked with over the years on branding and messaging, and advertising and public relations tools to deliver it.
And to you, PartUs. It truly has been an honor to be of service to you. And, yes, I think I'll take you up on that reference you offered in your note one day soon.
https://fredrickscommunications.com/wp-content/uploads/2017/05/FredComm-newTag-Lg_clr-300x116.jpg
0
0
Martin Fredricks
https://fredrickscommunications.com/wp-content/uploads/2017/05/FredComm-newTag-Lg_clr-300x116.jpg
Martin Fredricks
2017-11-05 19:18:29
2017-11-05 19:19:39
Advertising & Public Relations Thanks – It Goes Both Ways