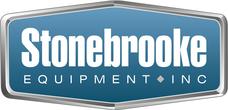 Understander of Tech Concepts and Quick Getter-Doner
I've worked with a number of writers and marketing strategists in my career, but few who take the time to learn and thoroughly understand the concepts like Martin does. Admittedly, I have a demanding eye for great writing, clarity and correct grammar use. Martin delivers on all fronts. That in itself would be enough, but he deserves some other titles as well: super decent dude, humble, respecter of budgets, understander of technical concepts and quick-getter-doner. Uh oh, my spellcheck is trying to get my attention. Maybe I should have had Martin proof this reference, too. Bottom line: Use him. You won't be disappointed.
Mark Holman, Director & General Manager
WolfDesign, SnowWolf,  ArborWolf & Stonebrooke Equipment, Burnsville, Minn.