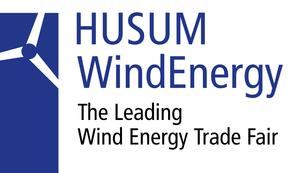 Helped Us Understand the Market
I am the former CEO of HUSUM WindEnergy, the leading trade fair on WindEnergy in Europe since 1989. Martin Fredricks was our public relations representative in the U.S. The American market in wind energy had developed very fast, bringing a lot of "newcomers" to the industry.
Martin helped us to understand the dynamics and the market, including inter-cultural differences. In this respect, Martin was able to make American exhibitors feel at home in Husum, Germany, so he contributed as communication specialist through his warm-hearted and reliable personality to the very special ambiance of our exhibition. He checked all English public relations such as our websites, brochures and journalistic activities.
But more importantly, he helped American politicians, exhibitors and visitors to understand the significance of the world's leading and most international trade fair on wind energy. In this way he opened the door for American VIPs in the industry to support our show, which was very important for the international image of our exhibition.
Hanno Fecke, Trade Fair Director at Messe Marketing, Former CEO of HUSUM WindEnergy, Karlsruhe Area, Germany